I may be broke but I couldn't pass up on a great deal.
I picked up this Kennedy 11 drawer machinist chest, which cleaned up real nice, two very nice Brown & Sharpe horizontal test indicators with holders and cases, two Starrett dial indicators, also with magnetic holders, and a 12″ Mitutoyo dial caliper with case. All for less than the cost of one of the test indicators. 
Gotta love my wife for arranging the deal!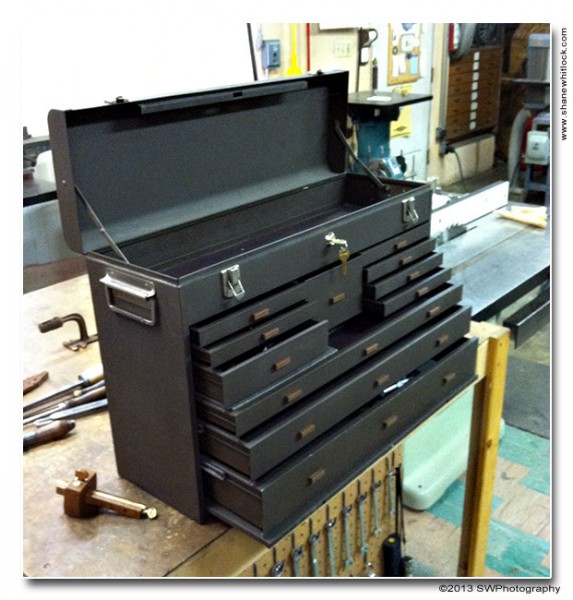 Share on Facebook